aboutus
Lone Star Floors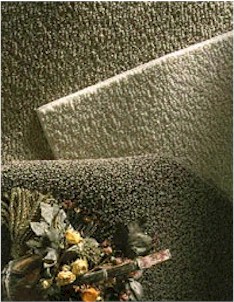 Lone Star Floors is a family owned and operated company since 1988; we carry a large selection of Carpet, Tile, Hardwood, Laminate, Area Rugs and Granite counter tops.
We highly value your complete satisfaction with our products and service. Our philosophy is very simple; if you are pleased with your shopping experience, we are confident you will share it with others and continue to use Lone Star Floors Family for all your floor covering needs.
LONE STAR FLOORS Family has many BBB Gold Star Awards, Certified Installers; we are a Shaw Design Center, Mohawk Color Center, Stainmaster Master Gallery, ASID Partner.
Our pledge to you as an authorized bearer of The Carper and Rug Institute "seal of Approval,"
Provide expert assistance from qualified personnel
Offer products from manufacturers who share our commitment to customer satisfaction
Be responsible for quality installation service that we provide
If you are not satisfied with your purchase, we will strive to correct any problem in a timely and courteous manner
Lone Star Floors Family Code of Ethics:
ADHERE TO THE FOLLOWING STANDARDS:
1. Excellent Customer Service
2. All work performed will meet or exceed Standards of the industry.
3. Full disclosure of all risks and costs associated with your service (to the best of our knowledge).
4. All terms and conditions fully specified in writing and adhered to (unless beyond their control).
5. All changes, deviations and amendments to original contract must be in writing and accepted by customer.
6. No advance payments required except under the following conditions:
- Reasonable fees for estimates and so- called "trip charges".
- Materials are ordered in the name of the customer and payment is applied to order.
- Materials are delivered.
- Work has started.
- Lone Star Floors Family and Consumers come to private agreements to meet particular needs and feel completely comfortable with the arrangement.
- Lone Star Floors Family: Adhere to the BBB code of ethics standards.
Why Us
Family Owned & Operated.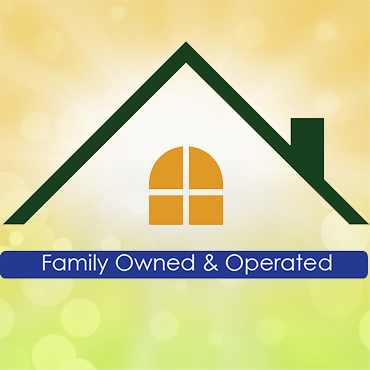 Code of Ethics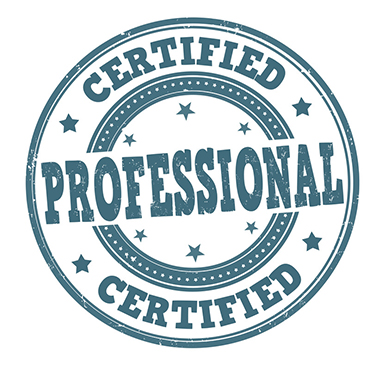 BBB Member.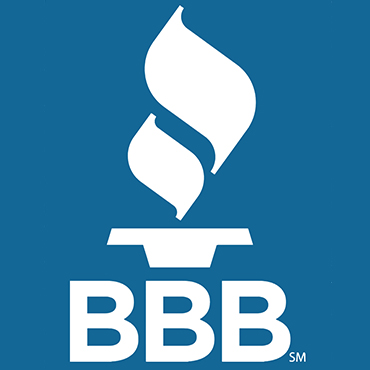 We Work With
Frequently Asked Questions
---
---
Guaranteed Lowest Price Scam
This ploy is used by many of the retailers who want you to think their price is the lowest. The gimmick is to say that if you can find the same carpet elsewhere at a lower price, "we'll meet or beat that price by 5%". Of course you can't find the "SAME" carpet elsewhere because the giant retailer has it private labeled. Therefore, the only place you will find the same named carpet is at a branch or division of the same chain. Someday retailers are going to learn that consumers are not inane.
---
---
The Private Label Scam:
Not really a "scam" but more of a marketing ploy to prevent you the consumer from shopping using the old "apples to apples" comparison technique. Its kind of like buying a mattress, you can find the exact same mattress under 10 different "names" depending on where you shop. In the case of carpet, the most prevalent use of "private labels" is found in the the big box retailers, and large buying group stores like the Carpet One Chain of carpet stores. In this case, Carpet One uses the Bigelow label as if Bigelow made the carpet, when in fact, Carpet One bought the name Bigelow from Mohawk industries, and can use the "Bigelow" label on any carpet they choose. Yes, Bigelow is an old time mill, but they don't make residential carpet any more. Furthermore, Burlington Industries sold the "Lee's" name to carpet one, and thus , like the Bigelow name, we will see carpets with the Lees name on them that are really made by any mill Carpet One selects. Private labeling is now so prolific, that most larger carpet dealers use some sort of private labeling to keep true comparison shopping to a minimum.
---
---
THE SEVEN CARPET TRUTHS
If You Don't Know Carpet, Know Your Carpet Dealer
1. There is no such thing as free labor.
(2. There is no such thing as an invisible seam.
3. There is no STAIN PROOF carpet.
4. There are no miracle fibers.
5. There is no such thing as a real 70% off.
6. The life of a carpet depends on your lifestyle.
7. Installation is everything!
---
---
Carpet Installation
The most important day in the life of your new carpet is the day it is installed.The professional carpet installer, or carpet mechanic, is seldom given the respect he deserves. Installing carpet in a residence requires a complex knowledge of people skills, technical ability, craftsmanship, as well as a strong back. If the person who comes to your door looks like kerbo chances are you are not going to get a very good installation.
The most important tool your carpet mechanic will use is the power stretcher! Today's backings do not allow the use of a knee kicker alone. In fact, if your mechanic does not use a power stretcher, your new carpet will develop wrinkles in less than six months. Gone are the good old days of soft flexible jute backings that can be "Knee Kicked" in. Jute is not often available for carpet backings in this country.
The second most important tool your carpet mechanic will use is his brain. The man who is really a craftsman will be able to visualize the correct layout of your carpet, thereby optimizing the use of seams in your new carpet. His expertise will make sure all the material is running the correct direction. If a salesman tells you that a carpet is non directional, run from this person; he is lying to you.
---
---
The Truth About Granite & Radon/Radiation.
Please click on link below.
http://www.marble-institute.com/industryresources/truthaboutgraniteradonradiation.pdf
http://www.marble-institute.com/industryresources/radontesting_u-akron2008.pdf
---
---
Cut pile carpet should have a cushion that is no thicker than 7/16 of an inch and a firm cushion. Berber carpet and most commercial carpet should have a cushion no thicker than 3/8 of an inch and be a very firm cushion.
---
---
Lone star Floors is not aware of any published scientific research demonstrating a link between carpet and asthma or allergies. Look for green label carpets and cushions, plan for good ventilation during the installation process and plan for routine vacuuming .
---
---
There is no known allergy-free floorcovering. The Carpet & Rug Institute has the IAQ program testing for chemical emissions. Look on the back of the samples for the CRI label ensuring that the carpet meets our standards for chemical emissions. For Dust and Pollen, carpet should be vacuumed at least twice a week and professionally cleaned approximately every 12 to 18 months according to manufacturer's recommendations.
---
---
Request that the adhesive being used has the lowest possible emissions. Ventilation and good air exchange for approximately 48 to 72 hours should alleviate most odors.
---
---
No seam is invisible, seams should be kept to a minimum, running the length of the area making sure the natural light does not strike across the seam.
---
---
Discover the Benefits of Laminate

Compared with other types of flooring, laminate offers a number of distinct advantages:

-Laminate flooring is durable Protected by a tough external layer and resin coating; laminate is much stronger, scratch-resistant, and longer-lasting than any hardwood, vinyl, or carpet flooring.

-Laminate flooring is easy to install
Not only are laminate sections smaller, designed to interlock, and easier to work with, but laminate can also be installed over most non-textile existing floors. In this "floating floor" method of installation, laminate is laid or "floated" over the existing floor without being glued to the surface. This saves considerable time and installation cost. Additionally, the introduction of glue less laminates further revolutionized ease of installation in the flooring industry. More than two thirds of current laminate flooring is glue less.

-Laminate flooring is economical
Not only is laminate generally less expensive to start with, but when its durability and longevity are considered, compared to other flooring options, it becomes an particularly economical choice.

-Laminate flooring offers a variety of styles
Originally; most laminate floors replicated only the most in-demand wood floors. As laminate grew in popularity however, other looks were introduced, including highly realistic stone and marble. One of the most appealing characteristics of laminate is that designs are limited only by the imaginations of the producers. This has resulted in laminate becoming a medium unto itself, and a variety of rich, innovative product designs that are recognized by the design and decorating communities for their ability to create an atmosphere of sophisticated beauty in addition to long-term durability.

-Laminate flooring is stain, fade, and moisture resistant
Most laminate flooring manufacturers offer extensive warranty protection against stains, fading, and moisture damage. Hardwood floors, on the other hand, are subject to wood grain staining, fading in sunlight, and are not appropriate for high-moisture areas.

-Laminate flooring is easy to clean and maintain
Laminate's wear and moisture-resistant surface coating make spills and other messes easy to deal with.

-Laminate flooring is "green" (environmentally-friendly)
Since it is made from paper, laminate's manufacture does not involve the harvesting of old-growth hardwoods as does that of wood flooring. Unlike some carpet, laminate does not contain significant quantities of some elements that affect indoor air quality. And when a laminate floor is easily replaced, it can be destroyed with no danger to the environment.



<!- >
->
---
---
1-No, estimates are free.
2-No, this usually involves a lot of time and it would not be fair to us. But when purchase or for a small fee we would be happy to do so. (Fee will be appleid to your purchase).
---
---
Because we don't take installation shortcuts. The other bids are usually not cheaper but are simply giving you less in terms of service or quality. You will end up spending 95 percent of my bid cost and get only 60 % of the quality. Not a very good deal.
---
---
Click and watch a vedio
http://www.marble-institute.com/consumerresources/videofeature.cfm
---
---
It's always best to check with the flooring manufacturer or dealer for the safest method recommended to maintain your floor looking new for as long as possible
Why Us
Our Company
At Lone Star Floors we believe that it should be all about you. Our main goal is to do everything possible to make you satisfied.
Selection
We offer a large selection of products
Lone Star Floors carries a complete line of products from the world's leading manufacturers. Click on the links below to find out more about these products.
Experience
Experience You Can Trust
Lone Star Floors has experienced, quality minded professionals in both residential and commercial markets.
Customer
Testimonials
Sheri
We had a great experience.


We had a great experience with Lone Star Floors. We shopped around for carpet and found the best deal here. We didn't feel like we were working with a 'salesman'. John was very personable and easy to talk to. He helped us find exactly what we were looking for, and we ended up having our tile and granite done here as well. The installations went very smoothly and were scheduled in a timely manner. John went out of his way to make sure we were happy with everything. I highly recommend!

pleased as punch from the Woodlands
pleased as punch from the Woodlands


This week, March 30-April 1, 2010, we had Lone Star Floors of The Woodlands install 850 sq.ft of engineered hardwood flooring in our house.John Tatom of the Woodlands store was so helpful in showing us the samples, and in coming to our house to give us an estimate. He spoke so highly of his installation crews that we were sold on using his firm, as we had looked at 5 other dealers in the area, and his firm stood out.
When the crew arrived on Tuesday they set up quickly and finished the job in 3 days, just as planned by John. They cleaned up each day, so you wouldn't even know they had been there. The job was very professionally done,and the floor looks great. They took great efforts to match the stain of the moldings to the floor color, consulting several times with my wife. I wouldn't hesitate to recommend them to anyone looking for an honest, upfront firm

Satisfied Alden Bridge Resident
Satisfied Alden Bridge Resident


5 Star Rating

My wife and I have had two very good experiences recently with Lone Star Floors in Spring. First, my wife procured carpet and installation for her entire office. The work was done on time (with very short notice) and for the price quoted. The workmanship was very satisfactory and the carpet looks great. After that good experience, she and I went to Lone Star Floors together and picked out hardwood flooring for our home. We chose a nice looking handscraped maple flooring, with some advice from John Tatum, the manager there. He helped us pick the floor that would function best for our application (lots of kids, a dog, etc.). We set the install date for the following Tuesday (only 3 days away), paid our down payment and left the store. Only an hour or so later, John called to tell us that the flooring wouldn't actually be available for a couple of days. We rescheduled for later in the week. Sure enough, the intallers came as scheduled. They moved the furniture, including a baby grand piano, without incident, removed the carpet and pad, prepped the floor with four bags of float, and left it to dry overnight with an inustrial strength fan. The next day, they were there to do the install. When I came home that night, my furniture was back in place, piano and all, and my wife was ecstatic! So was I. The floor looks great! Honestly, I'm shocked, as it looks even better than I'd hoped. John called me the next day (Saturday) to follow up. I told him I was extremely happy and that I'd happily recommend him and Lone Star Floors any chance I got. So, that's what I'm doing here. If you're blessed enough to be able to install new hardwoods in your home, do yourself a favor and go check out Lone Star Floors. And, by the way, I priced similar flooring at another stoor (a so-called wood liquidator) and found it competitively priced only as a clearance item. Also, I priced installation on a per-square-foot basis through a contractor (who is a friend of mine and would give the me best price he could) and ended up paying exactly the same through Lone Star Floors. Also, we were not asked to pay the second half until after the installation, which insured that we were satisfied prior to parting with our hard-earned money. That's good business!

Austin
THE JOB WAS DONE IN TIMELY MANNER AS THEY HAD PROMISED


5 Star Rating

LONE STAR FLOORS DID MY HARDWOOD FLOORS DOWNSTAIRS AND CARPET UPSTAIRS. THE JOB WAS DONE IN TIMELY MANNER AS THEY HAD PROMISED AND THE LABORERS WERE VERY PROFRESSIONAL. I WOULD HIGHLY RECCOMEND LONE STAR FLOORS FOR ALL YOUR FLOORING NEEDS.

SereneN
pleasure to reccomen


5 Star Rating

This is just a note to say Thank You. You really went above & beyond for us. We really appreciate everything! It will be our pleasure to reccomen Lone Star Floors to anyone who needs flooring. Thanks again for all your help & advice!


Danny
very professional


5 Star Rating

Have been working with Lone Star floors for the past few years. They have great service, they are very dependable and their installers are very professional

Jordan
Lone Star Floors constantly keep impressing me


5 Star Rating

Lone Star Floors constantly keep impressing me, I have used this company 4 times and they always do a good job

Nadine
The crew that did our granite did a perfect job


5 Star Rating

LOVE THEM!: this is a great place to do business with. The guys are very friendly and helpful and expedient. The crew that did our granite did a perfect job. I would highly recommend this company.

Ken
Highly recommend Lone Star Floors


5 Star Rating

Talked to Sam and Emad about laminate flooring, he answered all our questions. The laminate we picked was on sale, couldn't find a better deal anywhere else. The installers were excellent, did a very professional job. They removed the base board and re-installed after installing the flooring, can't even tell it was removed. Highly recommend Lone Star Floors

Kristine
My floor is looking AWESOME


5 Star Rating

My floor is looking AWESOME. I was surprised to see it when they finished their work. Honestly, I tried to find faults but you don't believe, I was failed. Totally faultless work and finished right exactly when they said. Each and every place and corner of my house is looking beautiful. I would not hesitate to recommend them to my friends and relatives. Excellent Work!

Linda
Thank you so much for your outstanding work."


5 Star Rating

I've found one of the most customer-service oriented companies that you could ever come across! My wife and I were willing to listen to ideas, yet they always had their own exceptional suggestions that brought so much more to my home. They seem to work around the clock! Thank you so much for your outstanding work.

Salazar
EXCELLENT DEALS


5 Star Rating

EXCELLENT DEALS. I PURCHASED SOME 18 INCH PORCLIN TILES FOR MY RENTAL PROPERTIES. VERY GOOD GRADE OF TILE. THE GUY(MOHAMED) WHO SOLD ME THE TILE TOLD ME THEY WERE $3.00 TILES THAT I PUCHASED FOR $1.19. I DID DO SOME INVESTIGATING AND FOUND OUT THAT INDEED THAT WAS TRUE. I DONT KNOW HOW THEY SELL THEM SO LOW, BUT NO COMPLAINTS HERE. IF YOU DONT CHECK THESE GUYS OUT, YOUR GONNA SPEND TOO MUCH MOOLAA.

SGK
Lone Star Floors are wonderful


5 Star Rating

Lone Star Floors are wonderful. We had only a short time to complete the floors and they did a fabulous job. They are very honest and straight-forward and they made sure that even though the time was tight they did not compromise on the quality of the floor installation. They are a pleasure to work with. We chose them based on the great reviews they have and we definitely would highly recommend Lone Star for any hardwood floor needs.

Key
will most definetly recommend you guys to all my buddies


5 Star Rating

Will most definetly recommend you guys to all my buddies.

Brenna
Sales associates were very helpful and friendly


5 Star Rating

Great Products: Sales associates were very helpful and friendly. They have great products at low prices. Would come back

Morgan
Great Store with lots of choices!


5 Star Rating

Great Store with lots of choices! Just got carpet installed and their carpet installer was great. I felt very comfortable with him in my house. He was kind and respectful of my personal items. I would recommend Lone Star Floors to anyone wanting a quality job done!

SK
The end result was great


5 Star Rating

When we were thinking about remodeling our bathroom alot of thoughts went through our minds, also alot of fears. We searched around for the right contractors, and we found Lone Star Floors. The end result was great detailed tile work. My wife and I took our time finding a great contractor, and this is why we are passing along the good news

MS
high level of personal investment in their work


5 Star Rating

Our experience with Lone Star Floors was exceptional to say the least. The entire sales, installation, and follow-up process truly shows their high level of personal investment in their work. We will certainly refer and work with Lone Star Floors again and not even consider anyone else.

Jack
Bet ya like it


5 Star Rating

Excellent work Lone Star Floors! Would would highly recommend to anyone, if you really want it to look nice give them a try. Bet ya like it

Patel
terrific job-beautiful floors


5 Star Rating

Lone Star Floors did a terrific job-beautiful floors done quickly and properly, and for a very reasonable price. I would 100% recommend them to anyone looking for a hassle-free experience and the promise of a job well done.

Abey
great detail and pride


5 Star Rating

These guys do great quality work. Little extra steps they took that normally get overlooked by the end user were done with great detail and pride. I was surprised by the professionalism of their employees from the bottom level to the top!

Mary
attention to detail


5 Star Rating

Amazing quality and attention to detail. Just a small job and it came with a pretty small price compared so many others that I called. I will definitely use Lone Star Floors when I tackle my major remodel, fantastic find

Remma B
We are 100% pleased


5 star rating

My wife & I got a great deal on hardwood and carpet for our new house!!!!!!!!! We are 100% pleased with the project, we will be telling all of our friends & family that Lone Star Floors is exactly right 4 U!!

philip
quality flooring experts

kosic
I would recommend this company to my closest friends.


5 Star Rating

I had Hardwood flooring installed throughout the entire house and I have to say this company's work is absolutely fabulous. John and Mohamed were so meticulous with every detail. They also answered all of my concerns about flooring throughout the installation process (and I learned a few secret tricks of the trade). I would recommend this company to my closest friends.

Leenah K
fantastic job


5 Star Rating

Lone Star Floors did a fantastic job on my house. The quality of work and the price is excellent. I will definitely recommend this place to everyone I know. They have earned 5 ***** (stars) to me

Carol C
great job of helping me pick out flooring


L. Thompson
I appreciated you


5 Star Rating

Dear Simon,

The carpet looks great and it was installed fast. The carpet men did an excellent job. I appreciated you installing my carpet before Easter Sunday. I wish you the best at selling carpet.

God Bless You,
Laureen Thompson

Sarah
we are enjoying it


5 Star Rating

Dear John, I wanted to let you know how great the floor looks and how much we are enjoying it. Thank you for the great price, the excellent installation, and for working around my schedule. If I hear anyone saying they are shopping for new floor, I will certainly give them your name. Thank you again, Sarah Irby

Mrs. Hichens
I appreciate your generosity,


5 Star Rating


Dear Mr. Naser,

I want to thank you for the beautiful rug you gave me for being "Employee of the Month". It will look lovely in my home. Kristine told me she personally picked it out and she did a wonderful job. Your daughter is one of the sweetest employees at Juan Seguin and she brightens my day.

I appreciate your generosity,

Susan Hichens
Secretary
Juan Seguin Elementary
281-634-9852
281-327-7029 fax


Mrs Boyd
wonderful job and is always so neat.


5 Star Rating

Good evening Mohamed,
Was unable to get into the store this weekend. The installation of carpet went as smoothly as it always does. Benjamin does a wonderful job and is always so neat. It looks beautiful and am quite pleased with the selection.

The furniture arrived later than scheduled and took longer than I thought to put together. I am working hard at getting all things in order within my home, so I am able to focus all my attentions on working..... .

Nancy


Sam,

Thanks so much for your time and expertise when we were choosing our hardwood floors. Our floor is absolutely beautiful. We were extremely pleased with the quality of the work and the timely service provided. Your crew arrived as scheduled, managed to finish up a day earlier than the maximum time allotted...and the quality of the work is simply excellent.

We will happily recommend your company to everyone we know...everything went as smoothly as you said it would.

Thanks again,
Nancy Mach

Marilyn Hulett
They were friendly, efficient


5 Star Rating

I was so impressed with the crew that you sent out to install my floor. They were friendly, efficient, and boy did they clean up the mess!! The floor looks great, and as I watched they were painstakingly careful to get everything just right. Congratulations on a job well-done! I will recommend your company to my friends.

Marilyn E. Hulett
Richmond, Texas


Jim Kersting
and were so impressed


5 Star Rating

"We engaged Lonestar Floors for a bathroom renovation and were so impressed with the advice and direction, efficiency and quality of the work that we also had them install hardwood floors. Ziad of Lonestar provided excellent design advice as well as guidance in tile selection and layout. As small problems occured such as walls out alignment, Ziad was there to provide solutions and instructions to the workers. The work crew was efficient, appearing every day from tear down to tile installation until the job was expertly done. The workers caused minimal disruption to the house and cleaned up after themselves. We were pleased beyond our expectations with the design and quality of the workmanship. For the installation of hardwood floors we had the same experience. Ziad patiently explained the pros and cons of hardwood versus laminate and all the various material options. Various design options were reviewed. As a result, we actually increased the effective dining room size while improving the flow of the rooms in the house. A crew of workers descended upon the house and within less than 3 days expertly installed over 800 sq. ft of flooring. All moldings and transitions were expertly cut for a totally professional look. We would not hesitate to have Lonestar Floors do any additional home improvements." Best Regards, Jim Kersting

Margaret M
Thank you again for the tremendous job


5 Star Rating

Hi Ziad, Thank you again for the tremendous job that Lone Star Floors has done in our home. We are thrilled with the hardwood installation in our living areas as well as the granite counter and tile backsplash installation in our kitchen. You were a tremendous help from the beginning product selection to the final finishing touches and the quality of the work is everything we hoped for. We would highly recommend you to anyone considering home remodel. Thank you, Margie & Brian Tripp Margaret M. Tripp, Ph.D. Clinical Psychologist

Albert Goldreich
we cannot speak highly enough


5 Star Rating

Hi

Our tiles were finished this morning & we cannot speak highly enough of the efficiancy with which the job was handled. The crew were extremely pleasant & the kitchen looks fantastic & now we are looking forward to having our carpeting installed on Saturday.
We can highly recommend Lone Star floors to anyone who is contemplating having their floors re-done or new floors installed.
Further I would point out that this letter is completely unsolicited.

Thanks again,
Sincerely,
Albert Goldreich

Lisa Rhodes
I am very glad that I came back


5 Star Rating

We had our carpet installed today on Eagle Ridge Way. I just wanted to let you know that the installers did an excellent job, especially on my stairs. I am very glad that I came back to your store instead of going elsewhere. The pricing was right, and the work was done carefully. Thanks again for the excellent service! Mike & Lisa Rhodes
Trade
References
Carpet & Rug Institute (CRI)

Carpet and Rug Institute is the trade association for carpets, rugs, and flooring. Carpet and Rug Institute represents manufacturers and suppliers of carpets, rugs, and floor covering.

Carpet Cushion Council
As the industry resource for answers to carpet cushion related questions, the Carpet Cushion Council hopes to educate carpet retailers, manufacturers, distributors, and cushion manufacturers about the need to understand this untapped commodity.

National Wood Flooring Association (NWFA)

The National Wood Flooring Association (NWFA) is a non-profit trade association representing all segments of the wood flooring industry, including manufacturers, distributors, retailers and installers.
Tom Martino