Tiling is an environmentally safe natural choice for flooring. Ceramic tile lasts much longer than most other flooring materials so over time there's less wasted money and materials. It's no wonder people turn to tiles time and time again for their flooring needs.
Carpet gets grimy wood floors scratch, crack and vinyl, Well vinyl looks like vinyl. You have several choices when it comes to the flooring but no other flooring can match the durability, value, and timeless look of ceramic tile.
Although quietly beautiful ceramic tiles are deceptively tough. Ceramic Tile is extremely scratch-resistant, temperature tolerant, and stain-resistant. Qualities you'll be hard-pressed to find elsewhere.
Ceramic tiles are also a cinch to clean, usually, just a little light wiping or damp-mopping does the trick.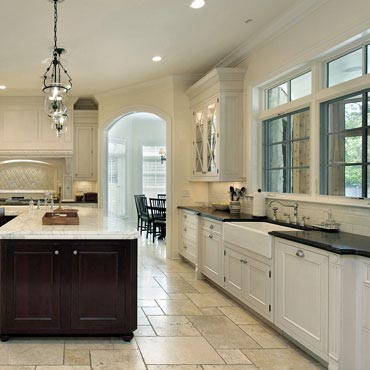 At Lone Star Floors we believe an educated consumer is our best customer.
Don't Know What To Start With?